All of you know how I sometimes go off into some weird post about sunshine on my wings and such stuff. Believing that a world outside what we can see exists. If you have scoffed at this I say 'nuts to you'. And this pic supports my thought perfectly. On top is a store dealing in nuts, I guess. And on the bottom is a PSYCHIC. And its not Photoshop. This is in downtown Philly and it is as real as your car payment.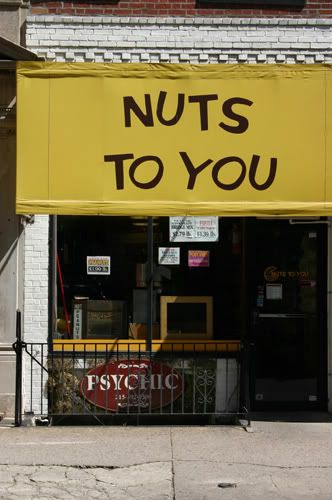 Ever heard the phrase 'bullshit is flying'? This is where it is coming from. From the flying bull in Philly!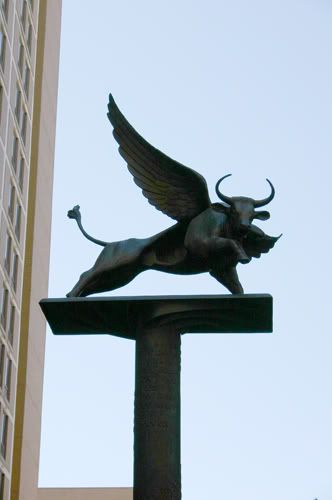 Sunday we ate at a famous Philly Cheesesteak place called Pat's Steaks. Up rolled a long black limo. Out came TV cameras and reporters followed by the Philadelphia Eagles No.1 draft pick from the day before. Guess which one is him! He is a defensive tackle from Florida State. Hear that PQ?
Typical first round signing bonuses are around 6 million. That right, six million. He's 22 years old. Not bad for a kid.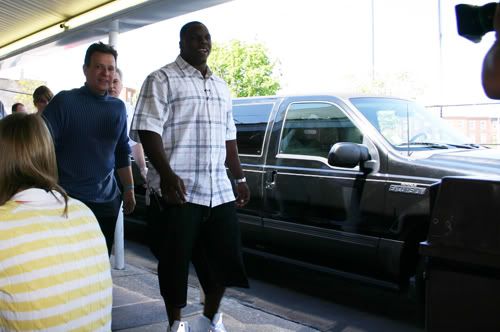 This is inside Franklin Field on the day we ran.
This is the ouside of Franklin Field.
This is a part of the Univ of Pennsylvania campus adjacent to Franklin Field.
Here is my 4x100 team. The coach is third from the left. He set a new 100 meter World Record later in the day following the relay.
L to R:
Yours truly, Mark Hastings, Bill Collins, Charlie Allie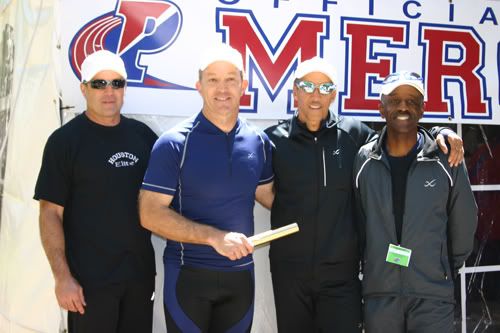 And finally, since I have masters track folks that read here I am showing them what the Penn gold medal looks like below. I find it a little peculiar. It appears to be Ben Franklin passing out laurel wreaths to 4 naked men. I'm the third guy in line. A little weird huh?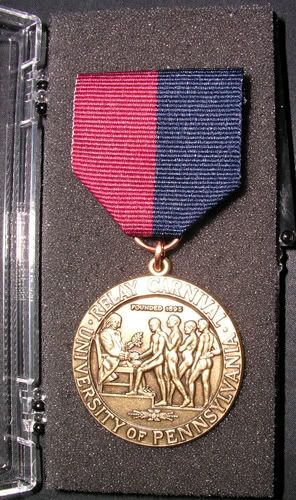 If you got this far you are truly my friend!